Hiring Managers: If you are looking to find the ideal candidate to fill a chaplaincy or other spiritual care position at your institution, the Spiritual Care Association can be a great platform for you.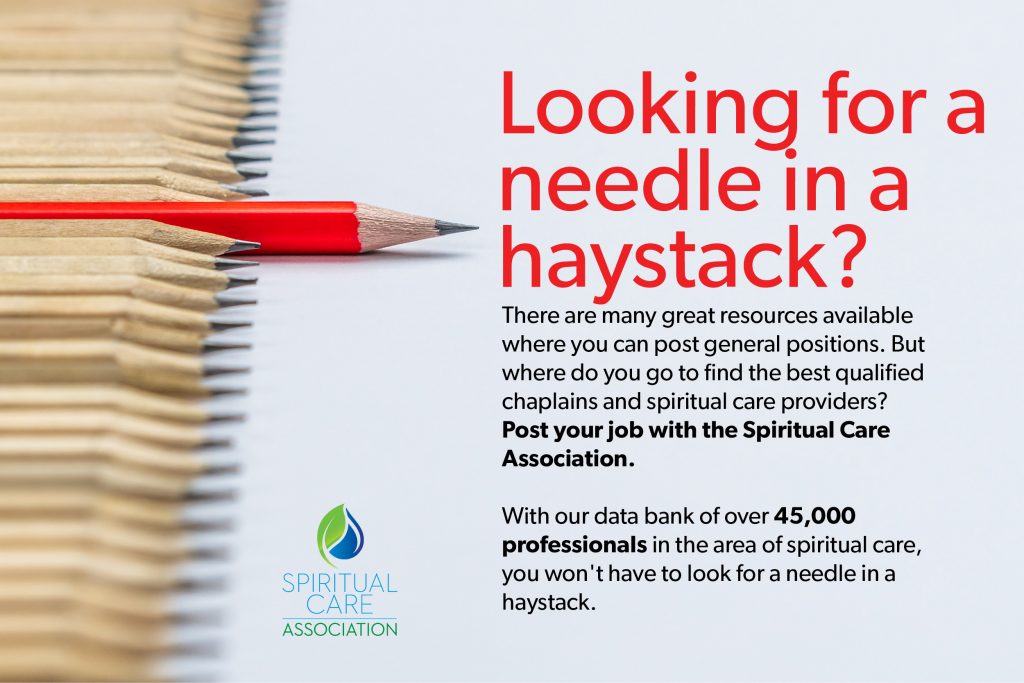 Why Post your Job with SCA?
Quality. The Spiritual Care Association is a robust membership organization of chaplains, faith community nurses, clergy and other spiritual care professionals. SCA trains and certifies chaplains based on the evidence-based quality indicators and scope of practice of today's professional chaplain.
Presence. SCA, and its 60-year old affiliate the HealthCare Chaplaincy Network, provide a robust library of services for chaplains, making the SCA platform a go-to resource for spiritual care today.
Results. SCA's networking platform is unparalleled. Reach the highest concentration of spiritual care providers in one single location.
SCA Organizational Members:
Non Members:

30-day Posting (and one email advertisement): $125
60-day Posting (and two email advertisements): $175
Included with your posting, we will advertise your position(s) in one of our regularly-scheduled email communications to our list of over list of 45,000 spiritual care providers.
Click the button below to post a job. If you are not an organizational member, you will need to create a simple profile in order to proceed with your posting(s). If you are already an organizational member of the Spiritual Care Association, this service is complimentary to you. Please click here to log in and post a job free of charge.